Namo Kurukulla Love and Respect Fire Homa at Lotus Light Temple
February 8, 2020 @ 10:25 am

-

12:30 pm

by Donations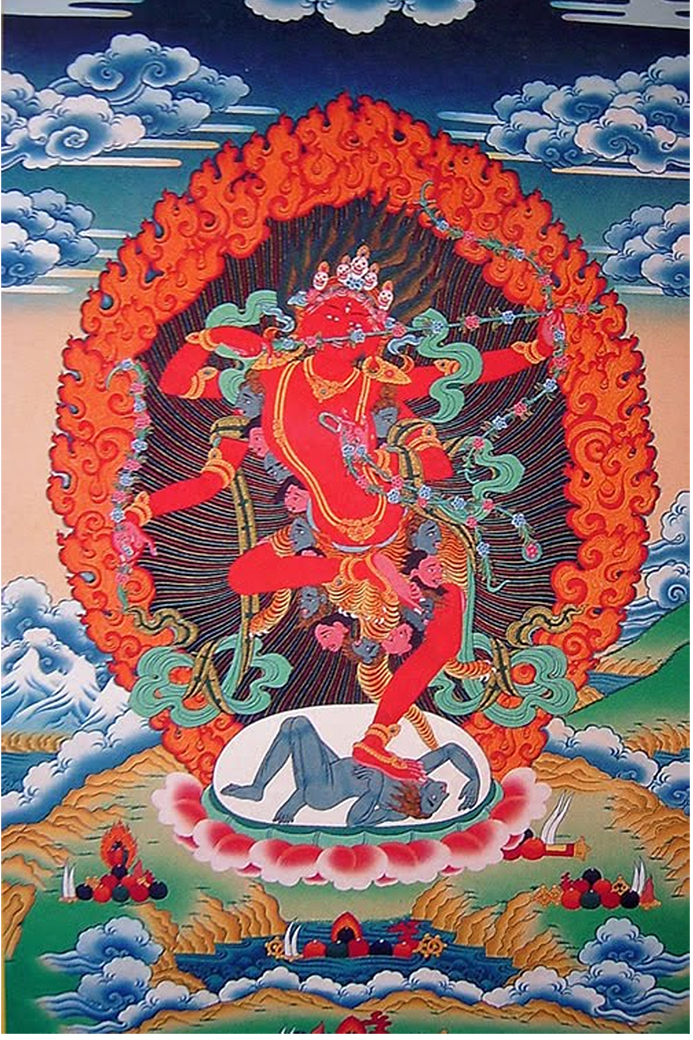 Namo Kurukulla Love and Respect Fire Homa at Lotus Light Temple

Date: 2020 Feb 8th, Saturday
Time: 10:30am~12:30pm
Location: Lotus Light Temple (347 E Hastings St, Vancouver)
Ceremony conducted by: Vajra Master Lian Tzi
Ceremony registration:  Online registration .
Lunch: 1pm; cost by donation. On Line Donation. 
Namo Kurukulla Mother Love and Respect Sadhana (link)
Kurukulla practice card (web)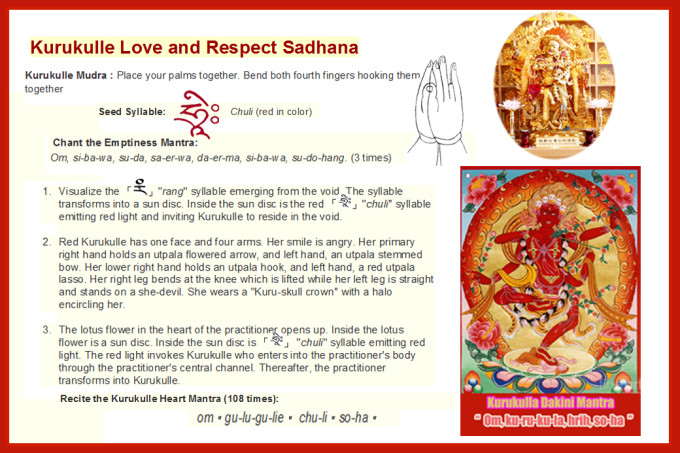 Kurukulla Hand Mudra & Syllable (web)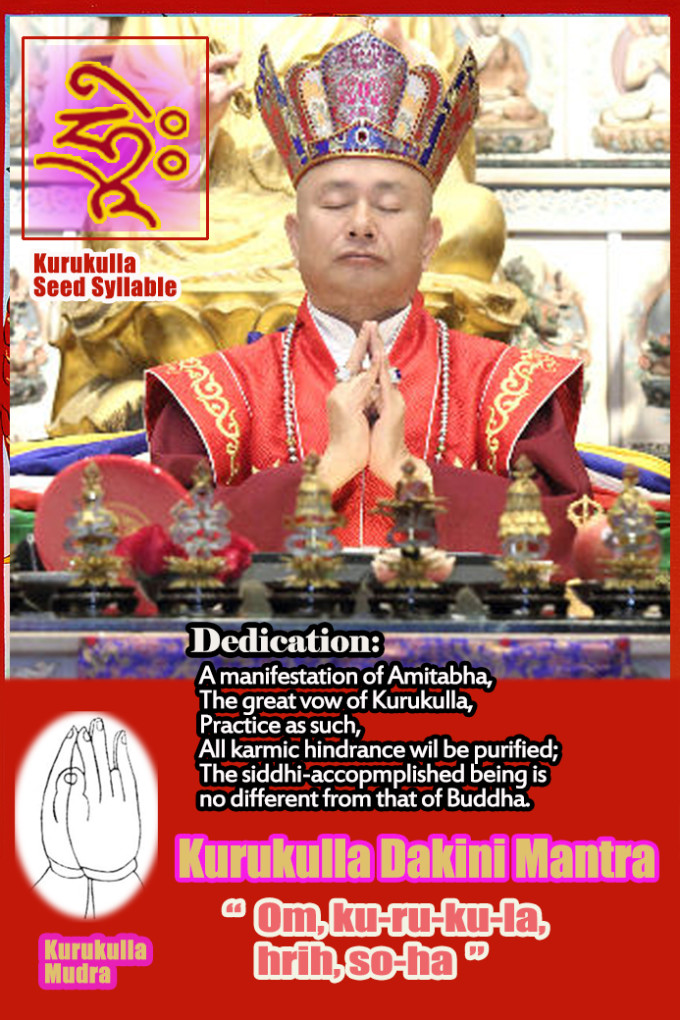 An empowerment must be received from Living Buddha Lian-sheng or an authorized True Buddha School master before engaging in this particular sadhana.