Lotus Light Monastery
A quiet retreat for the Lotus Light Temple Masters and reverends.  From the requests from reverends and disciples, the Head Presiding Vajra Master Lian Tzi gives dharma teachings at Lotus Light Monastery on Sunday mornings.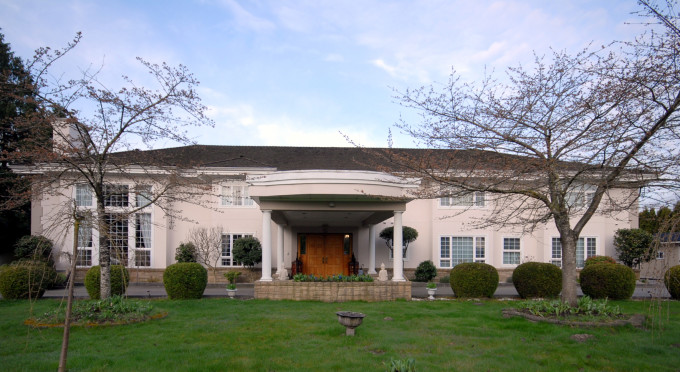 Vajra Master Lian Tzi leads Lotus Light Temple Reverends cultivate in this special place.
Spiritual Consultation Service available
Vajra Master Lian Tzi is the entity of Golden Mother, countless of disciples and people around the world come to see her and seeking for guidance and blessings.  
Consultation fees are by donation basis.
Please call for appointment: 604-685-5548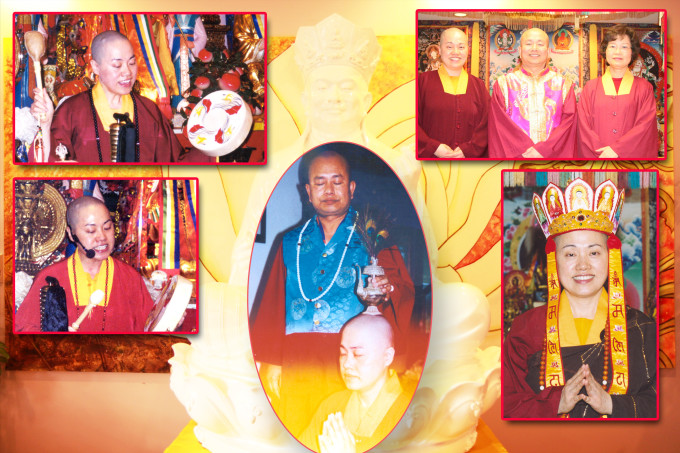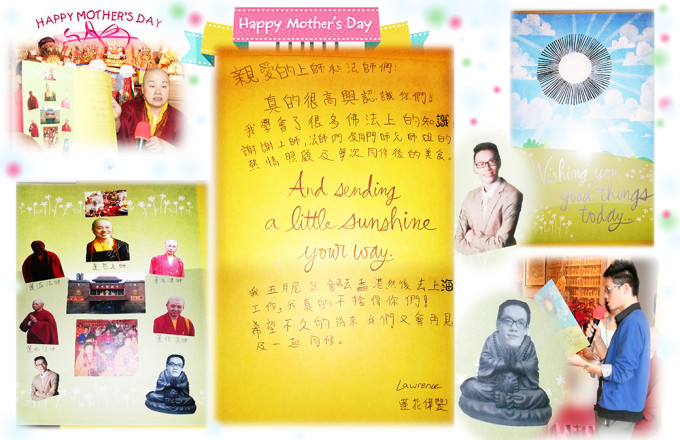 Dharma Activity Hours:
Open Every Sunday: 10:30am- 2pm
Summer/Fall (May – October) : Every Other Saturday 10:30am- 12:30pm
Group Practices or Ceremonies are scheduled:
The Five-Color Rainbow-Light has appeared on the Grand-Opening day of the Usnisa Vijaya Sutra Pillar.  
On Tuesday, November 17, 2015,  Unsnisa Vijaya Sutra Pillar Grand Opening Ceremony was held at Lotus Light Monastery.  An upright rainbow had appeared right in front of the pillar, the auspicious rainbow lights connecting heaven and earth, how auspicious! May the immeasurable merit for building this majestic pillar dedicate to our land and our people will live in peace and harmony, free from sufferings and the devastated destruction from natural disasters! 
The head presiding Vajra Master Lian Tzi, of Lotus Light Temple and Lotus Light Monastery, had presided the Sutra Pillar Unveiling Ceremony, with the great support from our honour guests Vajra Masters Lian Wen and Master Lian Xian from PTT Buddhist Society, Vajra Master Lian Yi from Tantric Buddhist Society, and, Vajra Master Lian Wu from Lotus Light Temple.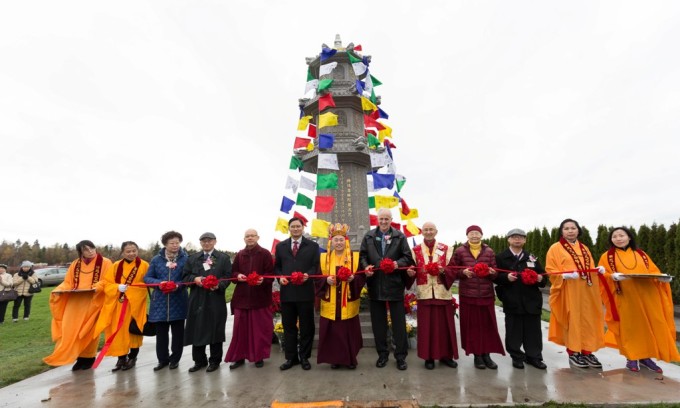 After the Unveil Ritual, we had invited our Vajra Masters and honour guests to participate in the ribbon cutting celebration ceremony.  Our honour guests are Mr. William Chuang, Director-General, Taipei Economic and Cultural Office, Councillor Paul McDonell, City of Burnaby,  Stantec Senior Engineer, Mr. Paul Pai, Mrs. Vivian Sit, Wife of Mr. Albert Sit, Former Vice Minister, Overseas Chinese, Affairs Commission (OCAC), Dr. Floyd Wong, Director of Board, Lotus Light Charity Society (Vancouver),  Director of Glitter Woods Investments Ltd.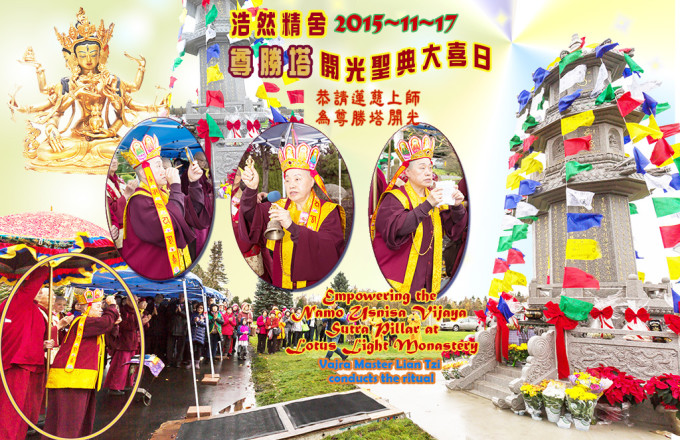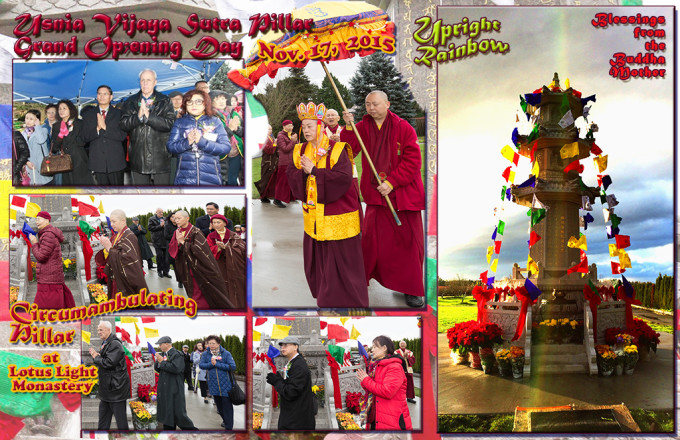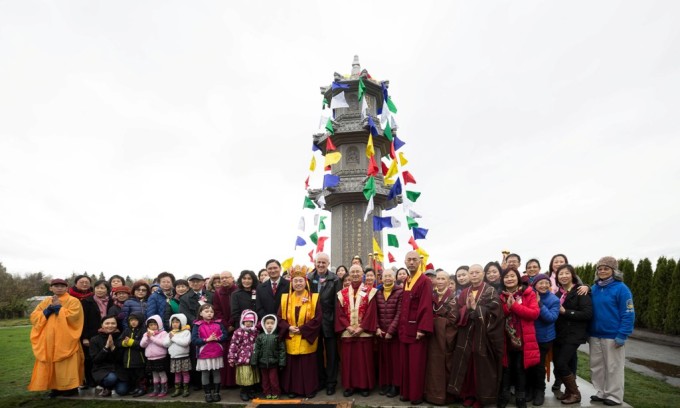 After the group picture, Vajra Masters leading the reverends, honour guests, and, VIP – Mrs. Fanny Chuang, Ms Yang, Director of Oversea Chinese Cultural Centre Vancouver, Ms Huang, Deputy-Director of Oversea Chinese Cultural Centre Vancouver,  Ms. Patricia Chao, Board Member of the Global Federation of Chinese Business Women (GFCBW)-Vancouver Chapter, and,  Ms. Shou Fan Ho, Board Member of the Global Federation of Chinese Business Women (GFCBW)-Vancouver Chapter, disciples and friends to circumambulate around the pillar respectfully and silently make his/hers wish in the heart!