Spiritual Consultation by Master Lian Tzi, who is the entity of "Golden Mother of the Jade Pond" , a mother taking care of all living souls.
Saturday consultation in Vancouver at Lotus Light Temple: 1:00-2:00pm 
Sunday  consultation in Richmond at Hao Ran Monastery: 1:00-2:00pm 
Master Lian Tzi uses her spiritual power from Taoism's Golden Mother to guide individuals in dealing with health, business, family life, or various life problems.  
Appointment: please call @ 604-685-5548
Consultation fee: by Donation
Address *Lotus Light Temple : 347 E Hastings St., Vancouver    
Address* Lotus Light Monastery : 6571 No 6 Rd, Richmond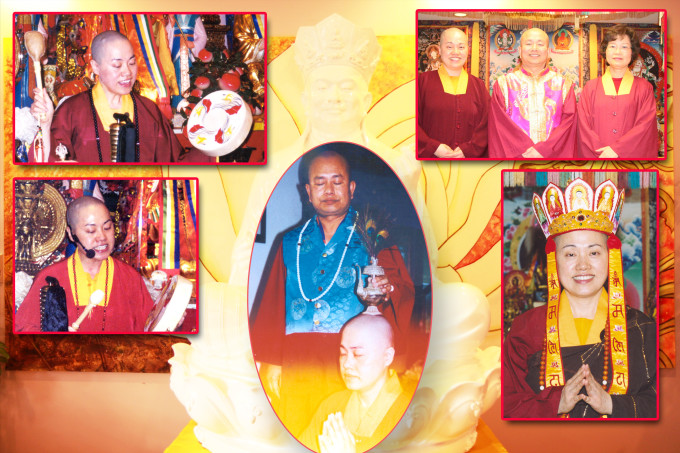 Here at Lotus Light Temple and Lotus Light Monastery,  the presiding master, Master Lian Tzi, has a very special relationship with Golden Mother. On the day of her renunciation back in 1995, Grand Master, the Living Buddha Lian Sheng had revealed Master Lian Tzi's original root and announced Master Lian Tzi is an entity of Golden Mother and had foreseen Vajra Master Lian Tzi will attain great dharma achievement in the future.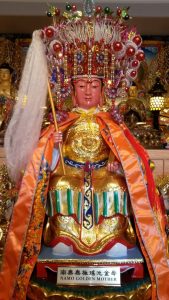 Vajra Master Lian Tzi is very determined  and very devoted in her dharma practice, also faithfully follows the teachings from Grand Master, Living Buddha Lian Sheng . Master had already conducted thousands of ceremonies and fire homa practices to strengthen her own spiritual growth and has already attain the indestructible spiritual connection with the Root Guru Living Buddha Lian Sheng, Padmakumara, also with her own personal deity and dharma protectors.  Her dharma power and the blessings from her ceremonies had benefited sentient beings all around the world (in the human world and the netherworld as well). Countless of prayers' wishes and dreams were fulfilled and come truth.  
It is because of  her great compassion and she is the entity of Golden Mother, therefore, dharma brothers and sisters, who are young or old, have often addressed Master Lian Tzi as the "Queen of Mother".
People in all ages, with different genders, status and backgrounds, love her and respect her.  It is because she is a caring master who is able to give hopes and directions to the people when and if they needed help most. She is a guiding star who has great skill !
Consultation fee: by Donation