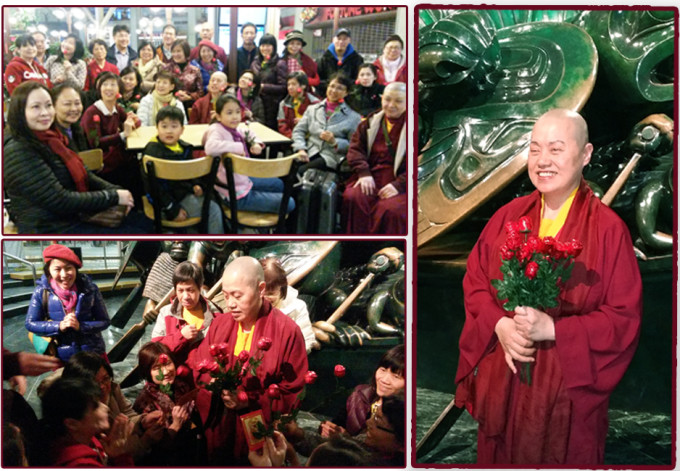 On Sunday evening, Feb 22, 2015, Vajra Master Lian Tzi and the attendant, Reverend Lian Wen arrived at Vancouver International Airport to take the Monday early morning flight to Taiwan to see Grand Master and attend the big ceremonies presided by Root Guru Living Buddha Lian-Sheng in the festive season of Chinese New Year.
The head monk Reverend Lian Wu, Reverend Lian Ting and Lian Zhi, the teacher assistance dharma brother Ouyang and many dharma brothers and sisters, from Lotus Light Temple and from Lotus Light Monastery, had come to see Master Lian Tzi off at YVR airport. Red passion chocolate-flowers and sincere wishes were given to Master. Master Lian Tzi and everyone had a great fun time at the airport.
We are looking forward to see Master return back in Vancouver at the end of March!
Here are some of the photos.