Zhong Yuan Festival — The Great Emperor Leung Repentance Ceremony
August 21, 2017 @ 7:00 pm

-

August 25, 2017 @ 9:00 pm

We welcome your kind donation and sponsorship to support the cost of our weekly long ceremony event,! Donations are tax deductible !
The Great Emperor Leung Repentance Ceremony (梁皇寶懺)
Emperor Leung Repentance Ceremony Schedule:
Date: Aug 21st to Aug 25th , Monday evening to Friday evening
Time: every evening 7pm to 10pm
Additional session: Aug 23rd, Wednesday afternoon at 3pm

Location: Lotus Light Temple (Vancouver)
Ceremony conducted by: Presiding Master Vajra Master Lian Tzi
Facebook: Lotus Light Temple
Introduction & Benefit:
The Great Emperor Leung Repentance has total of 10 scrolls; it is the most powerful repentance in all sectors in Buddhism. Each scroll has its specific virtue and merit, help all of us to understand karmic laws and retribution of unholy deeds. The merits of repentance dedicated to benefit the sentient beings in the human world and the netherworld as well. The registered ancestors and spirits will receive Buddha's lights and some may even be delivered to Buddha's pure-land or receiving favorable rebirth.
Special meaning: Every 7th month in Lunar Year, the "Ancestry Remembrance Festival",the deceased are accepting offerings and wishing to be liberated. For this reason, every year Lotus Light Temple has scheduled this powerful Emperor Leung Repentance Ceremony and the congregation will bow and repent on behalf of the Deceased.
Sponsorship & Offerings are needed: Abundance of rice & food offerings are needed in every evenings for the whole week, sponsorship and donations are welcomed!
Joss Offerings for the spirits are also available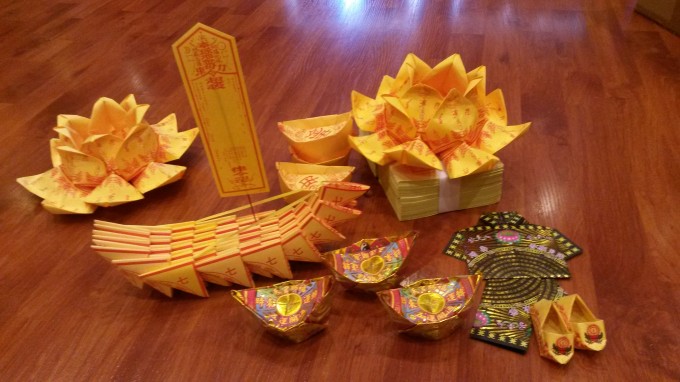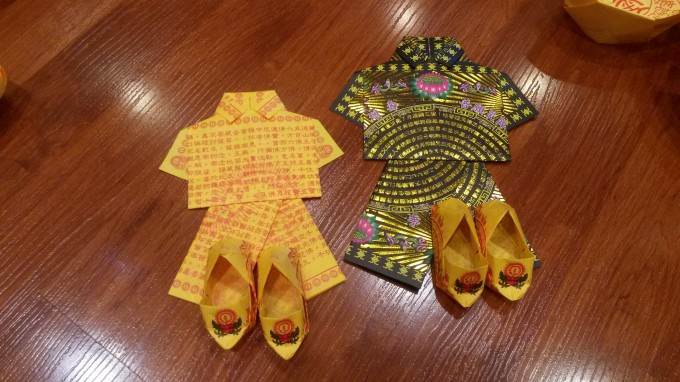 Ceremony Registration: (one may register for your family, and, ancestors as well for deliverance)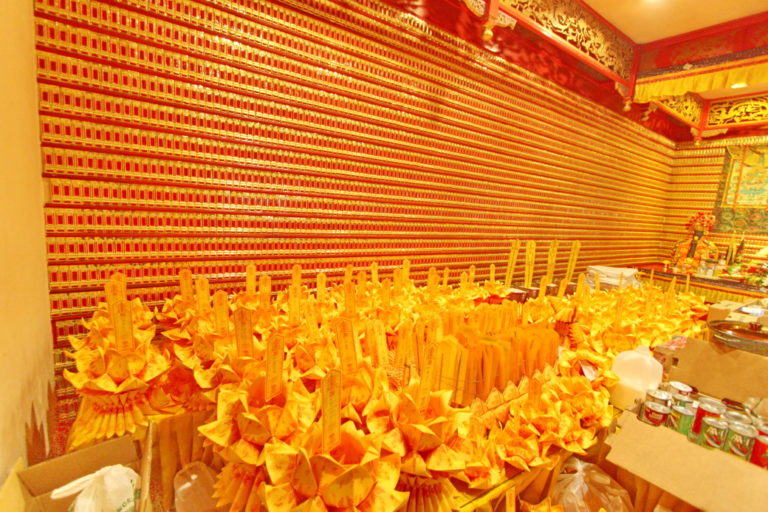 All ceremony registrations are on a voluntary donation basis. Free community event, everybody is welcome!
If you have any enquiries or if you need more information with our activities, please give us a call! Tel:(604) 685-5548
On Line Donation. (PayPal or Credit Card)
Mailing Address: 200-357 E Hastings St., Vancouver, BC Canada V6A 1P3